QSL Info

I prefer my QSL cards via the bureau but if you like to send me a direct QSL card please use the following address:
Bert van der Meer
A.J. Luthulistraat 60
1447 XG Purmerend
The Netherlands
The direct address for the Dutch QSL bureau is:
Dutch QSL Bureau
Postbox 330,
6800 AH Arnhem.
The Netherlands
My region number is: R 46W. Like a postcode or zip-code, we used to use the R-number for greatly speeding up sorting. Now we don't use it anymore.
If it is the only way you send QSL cards then OK you can send me one using eQSL. I also use LoTW and Clublog.
I return every card I get with one of mine 100% using the same way I got it (bureau, direct or eQSL).
This is my current QSL card: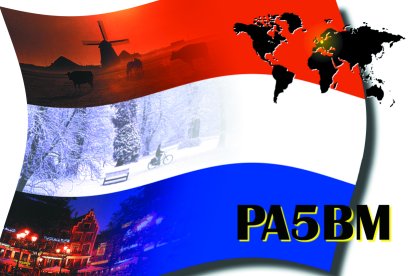 Many thanks to my brother Jan who designed this card for me!